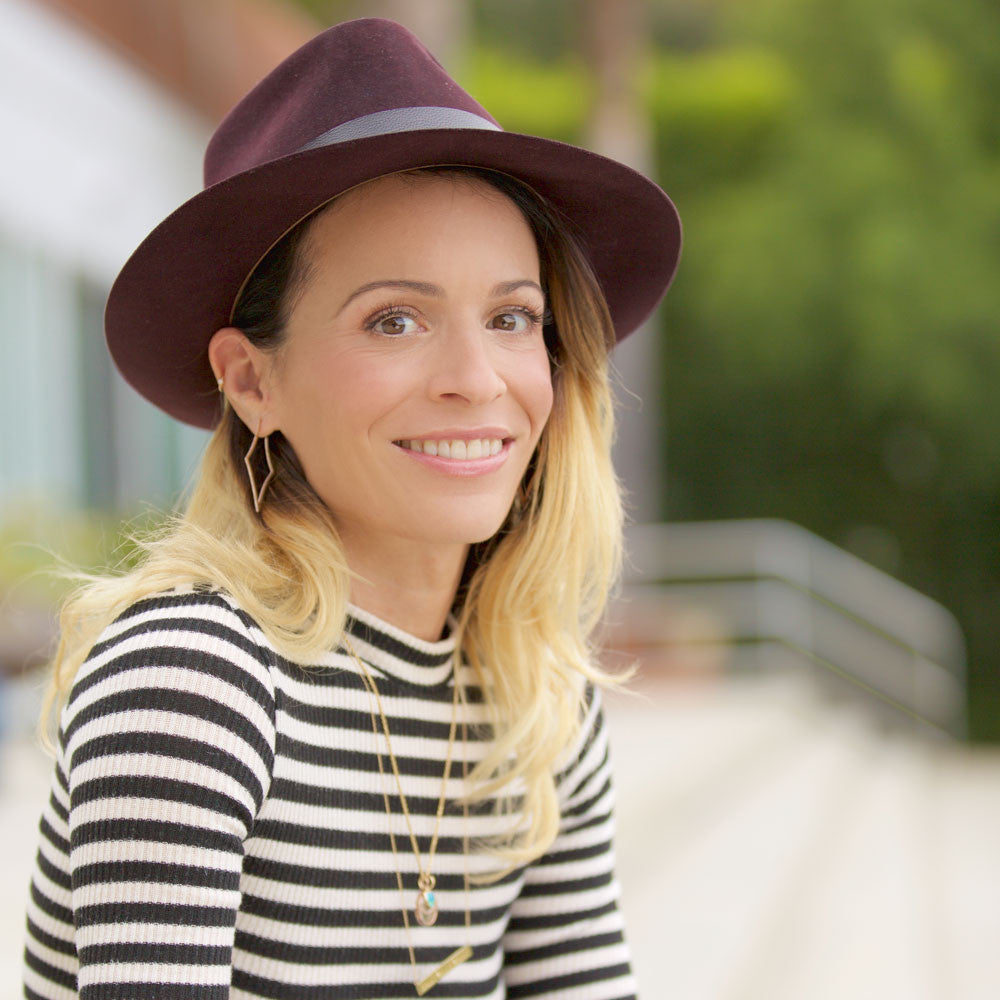 Iconic fashion, impeccable taste and stellar design
Iconic fashion, impeccable taste and stellar design are in Nina Segal's blood. Daughter of fashion icon Fred Segal & jewelry designer and artist Rita Silverman, this LA born, Texas and Cali-reared artisan spent her childhood absorbing her father's legendary design taste (plus business acumen) and working with craftsmen in her mother's jewelry factory. Nina's jewelry designs first exploded on the retail scene after studying art, sculpture and design in college.
Influenced and energized by her devoted family, Nina has created a core collection of accessible yet dazzling pieces, designed with moms and everyday wearers in mind. Exquisite and timeless pieces that are easy-to-wear separately or layered. Inspired by nature, the ocean and beautiful stones, Nina's work has been sought-after and beloved by celebrities and discerning clients world-wide for 25 years. To this day, she joyfully creates the 'Nina Segal' collection and one-of-a-kind requests are always accommodated. For the first time ever, these distinctive designs are available online. The wait is over.